Sharing and Publishing Twine Stories
In our first two articles on Twine, we discussed how to create Interactive Fiction stories, ranging from simple (text and links only) to a little more complex (using CSS to add styling and code to include multimedia). In this article, we will learn how to publish stories online and share files with others.
It's important to understand that Twine does not actually host stories and you cannot share your stories using the URLs seen in the browser version of Twine. However, you have several options for sharing (with a select group of people) and publishing (with the wider, global community).
You can share your stories with a few other people by simply sharing the HTML file. You could email the HTML file as an attachment, share it on a flash drive, upload the file to the cloud and create/share the link, or upload it as an attachment in Google Classroom.
You can publish your story and have the world see it, but remember, do this under the guidance of an adult and with permission. If you go that route, use a Twine-specific hosting service such as itch.io. Stories published on itch.io can be totally private (unlisted and restricted so only the account owner can find them), unlisted (making them private but shareable to select individuals), or publicly discoverable through search and browse.
When publishing games to itch.io, you need to decide if you want users to have to download your game as an executable file or to play it in the browser. Only allowing users to play it in the browser will keep them from having access to your source code. If you don't mind players having copies of your work, you can provide the downloadable version of the game.
You can also upload your stories online to Google Sites. In order to do so, you need to first publish your work on itch.io and then copy your story's itch.io embed code and paste it into embed on Google Sites. From your dashboard in itch.io, go to:
Edit Book -> Distribute -> Embed Game (Direct link)
Back in Google Sites, go to Insert -> Embed and paste the URL of the direct link into the textbox. You can view our game page on Google Sites below under Learn More.
You can experiment with Twine by changing anything in our two stories' code to make them your own. You can download our project files found under Learn More (see Download the HTML project files). Once you navigate to those pages on itch.io, you can download the HTML files and then upload them into Twine to test them out. Once in Twine, go to:
Library -> Import -> Choose File
Start small by editing the text-based version of the game, Version 1. Try adding your own storyline; add new passages and see what happens if you delete passages. Try changing the names of the genres and the books listed in the genres. Once you feel more confident, move on to Version 2 of the game and edit the styling. Have fun experimenting because you can always delete the files and start over.
Learn More
Twine Project Page
https://binkybearbytes.itch.io/
Download the HTML project files Version 1 (text only)
https://binkybearbytes.itch.io/the-library-book
Download the HTML project files Version 2 (with styling and multimedia)
https://binkybearbytes.itch.io/the-library-book-v2
Google Sites
https://sites.google.com/eischools.org/brivera-twine/home
Twine Reference
https://twinery.org/reference/en/
Writing Interactive Fiction with Twine, by Melissa Ford
https://www.amazon.com/Writing-Interactive-Fiction-Twine-Melissa/dp/0789756641
Also In The February 2023 Issue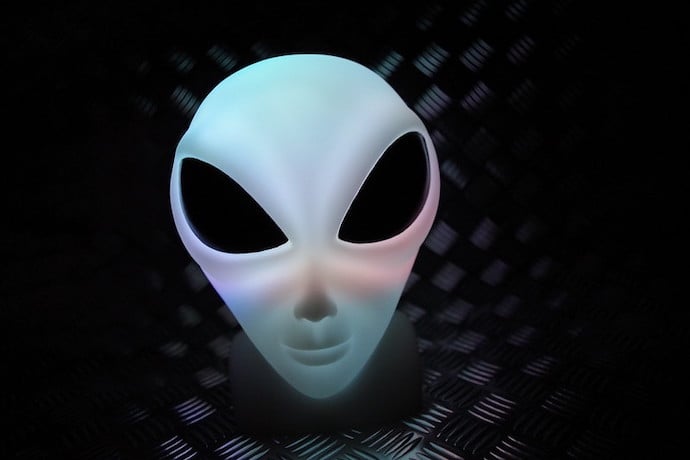 If aliens exist, why haven't we met any yet?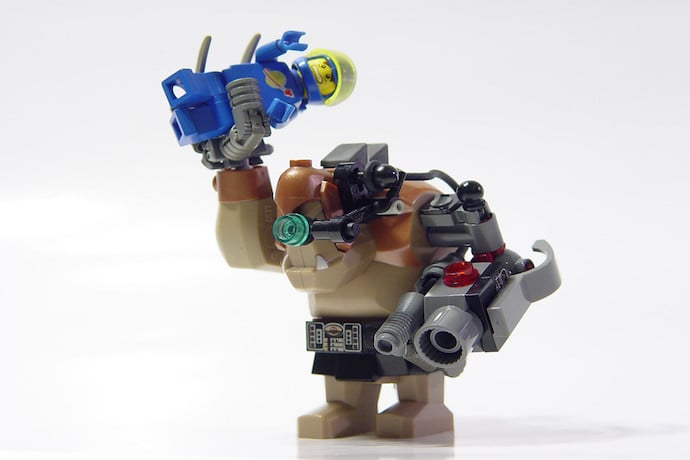 Learn how the origins of cybernetics may pave the way for the future of machine learning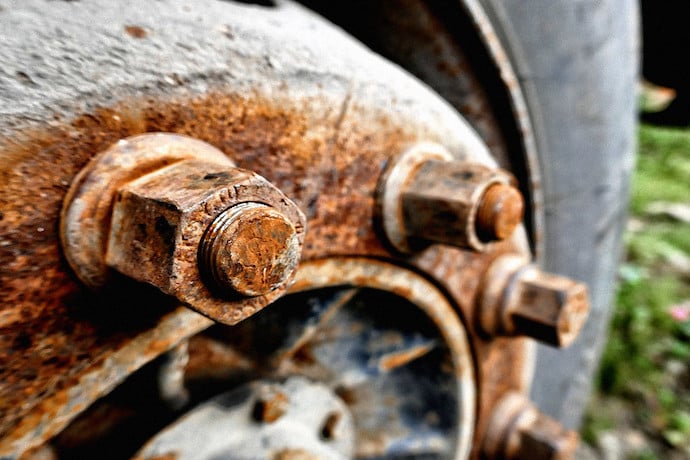 Don't let the name fool you, this systems programming language is anything but rusty!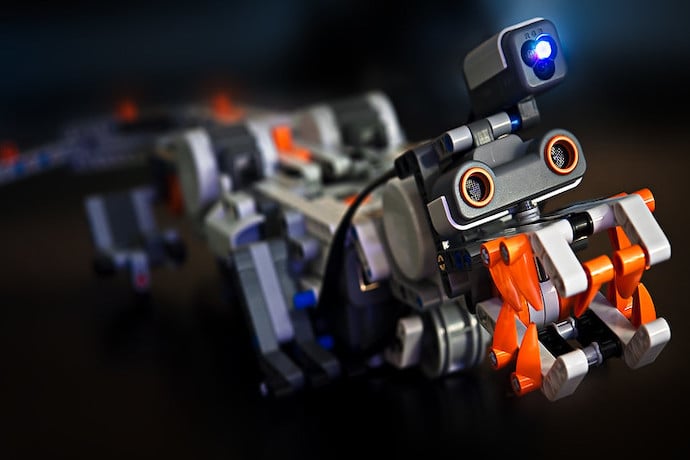 With every end, there is a new beginning. Especially in creative robotics!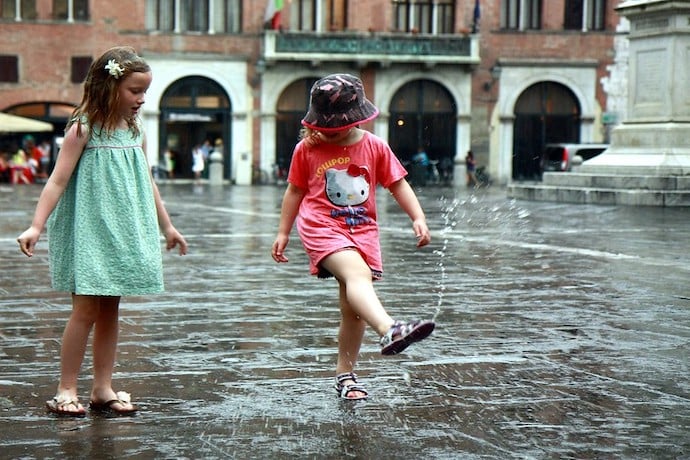 Don't forget your umbrella for this TIC-80 Lab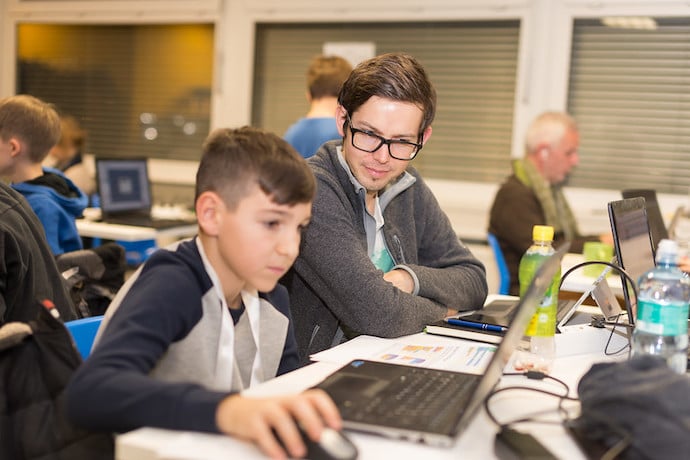 Save time with this neat OpenSCAD shortcut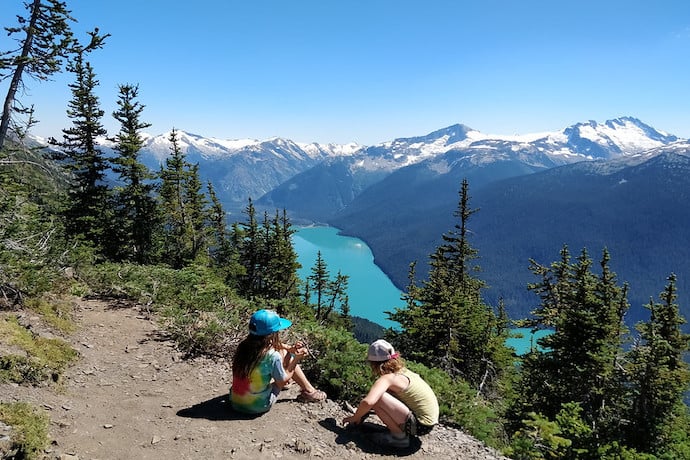 Time to get inspired by mother nature!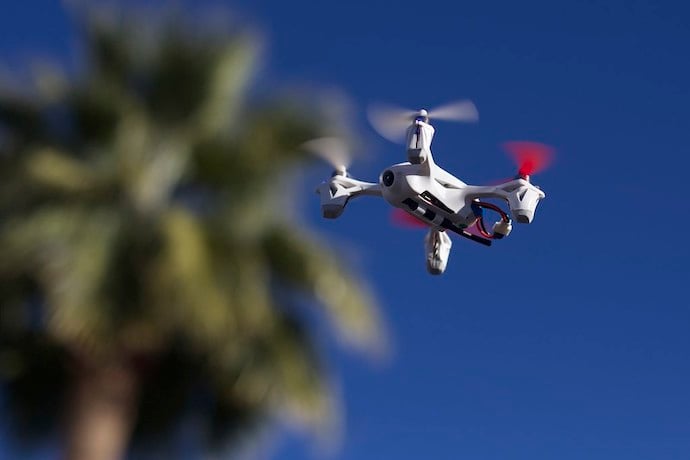 Learn how drones are being used to repair the Great Wall of China and find ancient structures!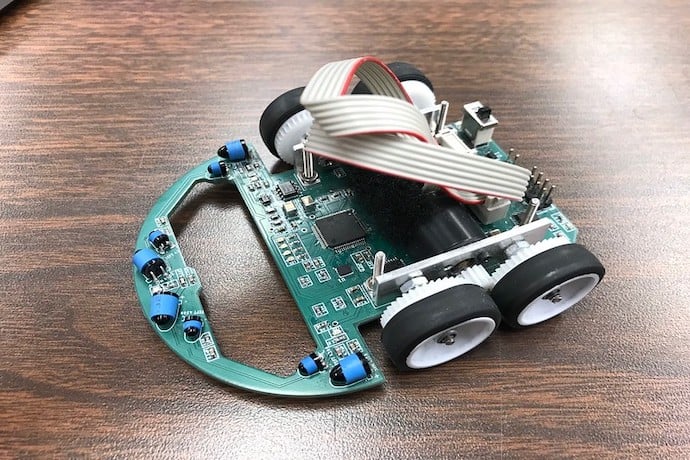 These robot mice move like mechanical cats are chasing them!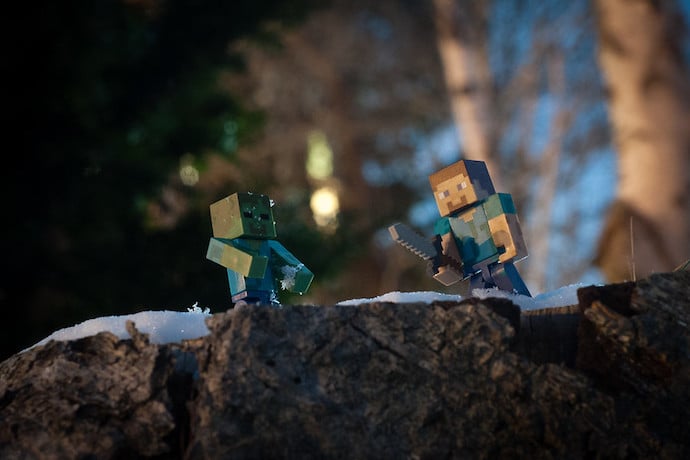 Try out this Zombie Survival mod for Minecraft if you dare!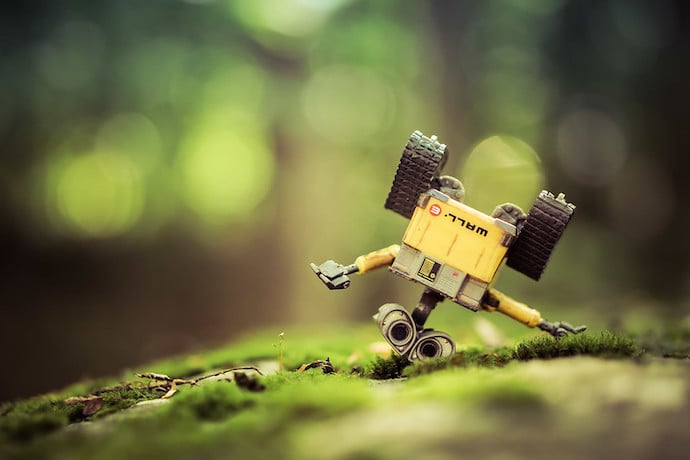 This trash loving AI joins the fight for a greener earth!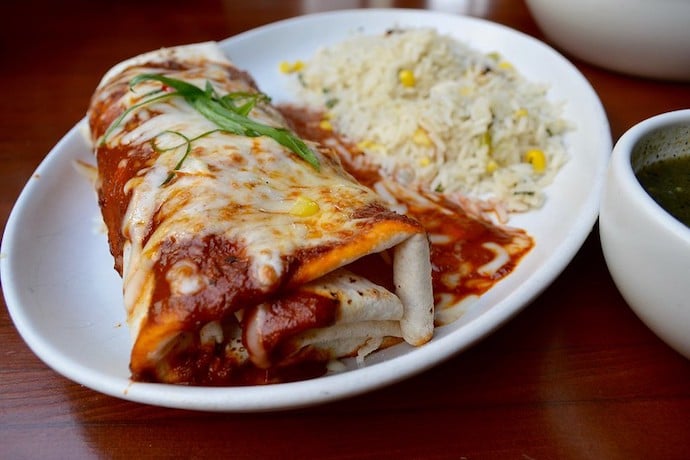 Spice up your 3D-printed food with time!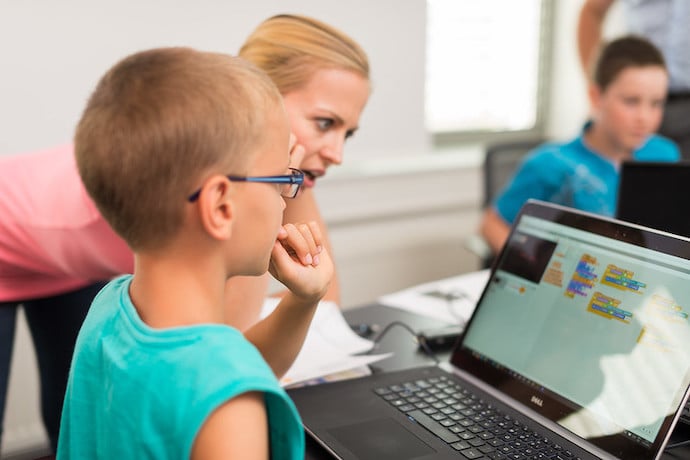 Now that you have made your masterpiece, it is time to share it with the world.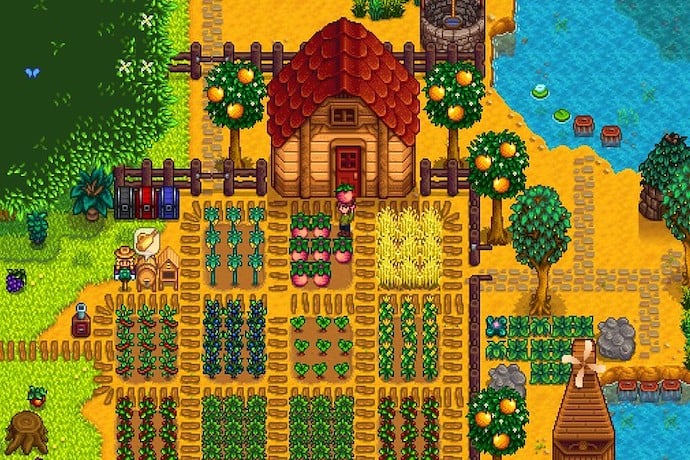 Time to get your Farming robots' hands dirty!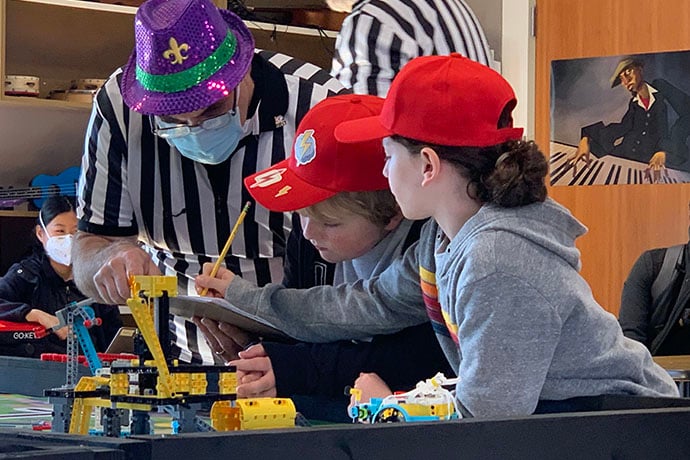 Be the FIRST at your school to join this awesome program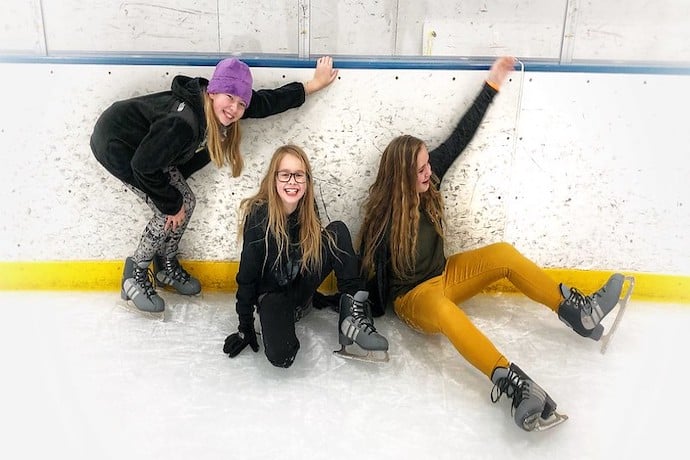 Links from the bottom of all the February 2023 articles, collected in one place for you to print, share, or bookmark.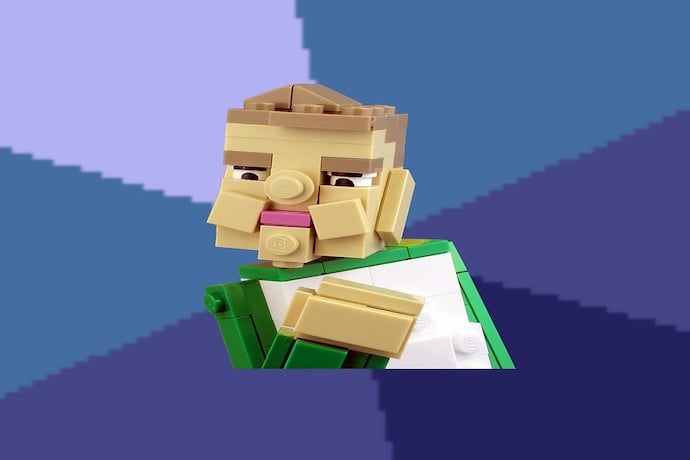 Explore the scientific origins of memes!